Sitting in my kitchen the day after Thanksgiving, cracking pecans I had picked up that morning and roasted, drinking pomegranate juice somebody had squeezed from a mere fraction of our crop, and eating a last ripe, red sweet pepper from the vegetable garden, I thought about heading out to see if the Satsuma mandarins were getting sweet enough. Some of the Robert Livermore walnuts were mixed in with the pecans.
Earlier I'd told the workers at the nut processing plant next door, who like to take a walk for their break each afternoon and who often enjoy our garden, to go ahead and help themselves to some of the Fuyu persimmons. I don't really have a use for 300+ fruit this year, and that is a
light
crop. Their husbands like to harvest the prickly pear cactus fruit: I've watched as they stand along the county road, carefully digging the thorns out with their pocketknives before they eat the fruit on the spot. Sometimes the tender new growth disappears for
nopales.
Looking out the window at my meadow of fine fescue, I thought to myself, this Sacramento Valley of Northern California is sure a nice place to garden. We get enough chilling for the deciduous ftuit and nut trees, but we aren't so cold that (most) citrus are harmed. And the number of plants on my property that just take care of themselves and produce food for casual picking and eating always amazes visitors. I'm not talking about the vegetable garden, or the actual orchard. Just things I've planted in various places that I put almost no effort into.
are on my tree year-around, and the tree is right along the rose garden path for easy picking.
in abundance every October.
. Hmm. They smell great in the fall, and I have friends who use them.
and
pecans
in fall, sitting on our kitchen counter through the winter.
: Fuyu from November, Hachiya from December, until the birds finish them off.
in November and December. Finally found a way to juice them this year!
are anticipated by extended family and friends for the holidays, and through January.
ripen from February to April.
in early spring,
Boysenberries
and their cousins in late spring. I really should get the caneberries under control, but they do make great bird habitat.
Midsummer we enjoy the
Persian mulberries
until the birds take over the harvest.
in late summer.
Family, friends, and strangers expect to harvest from the
fig
trees that have been on our property for decades.
What's interesting is that these zero-input food plants mostly provide food in the 'off' months. Mid-summer my regular orchard trees – peaches, plums and pluots, and all the other prune-me water-me crowd – are abundant. And the vegetable garden is overflowing. But just as all that is winding down, as I've enjoyed that last worm-free apples (a tiny percentage of the crop, sad to say) and the sauces and salsas are made, it's those fall nuts, winter citrus, and spring berries that fill the gap.
What care do these all get? I water them. Some as little as once a month. Fertilizer? Nope. I could prune them for size control, but mostly I don't bother. Birds enjoy the surplus that's out of reach. I'm fortunate to have unlimited space, but most of these
could
be kept small in a regular back yard. Pecans and walnuts are very large trees, perhaps not suitable for your situation. Persimmons will get plenty big if you let them (my Fuyu is at least thirty feet tall), but can be kept lower. Consider fruit litter when you plant them. If you don't eat it, the fruit may end up on the ground.
There's a lot I could add, and probably will. Meyer lemon, Chilean guava? I'm sure I'll find places for those, too. If it's edible and there's a path, there's probably a place for it. I have an
Arbutus unedo
(Strawberry tree) that people like to sample now and then. Jujube fruit mostly falls to the ground; I really need a dehydrator! If I gave my asparagus bed, now over two decades old, more attention it might yield more. As it is I get a sampling of shoots in early spring, and enjoy the beautiful ferny foliage in summer. Maybe some day I'll even harvest some of my bamboo shoots.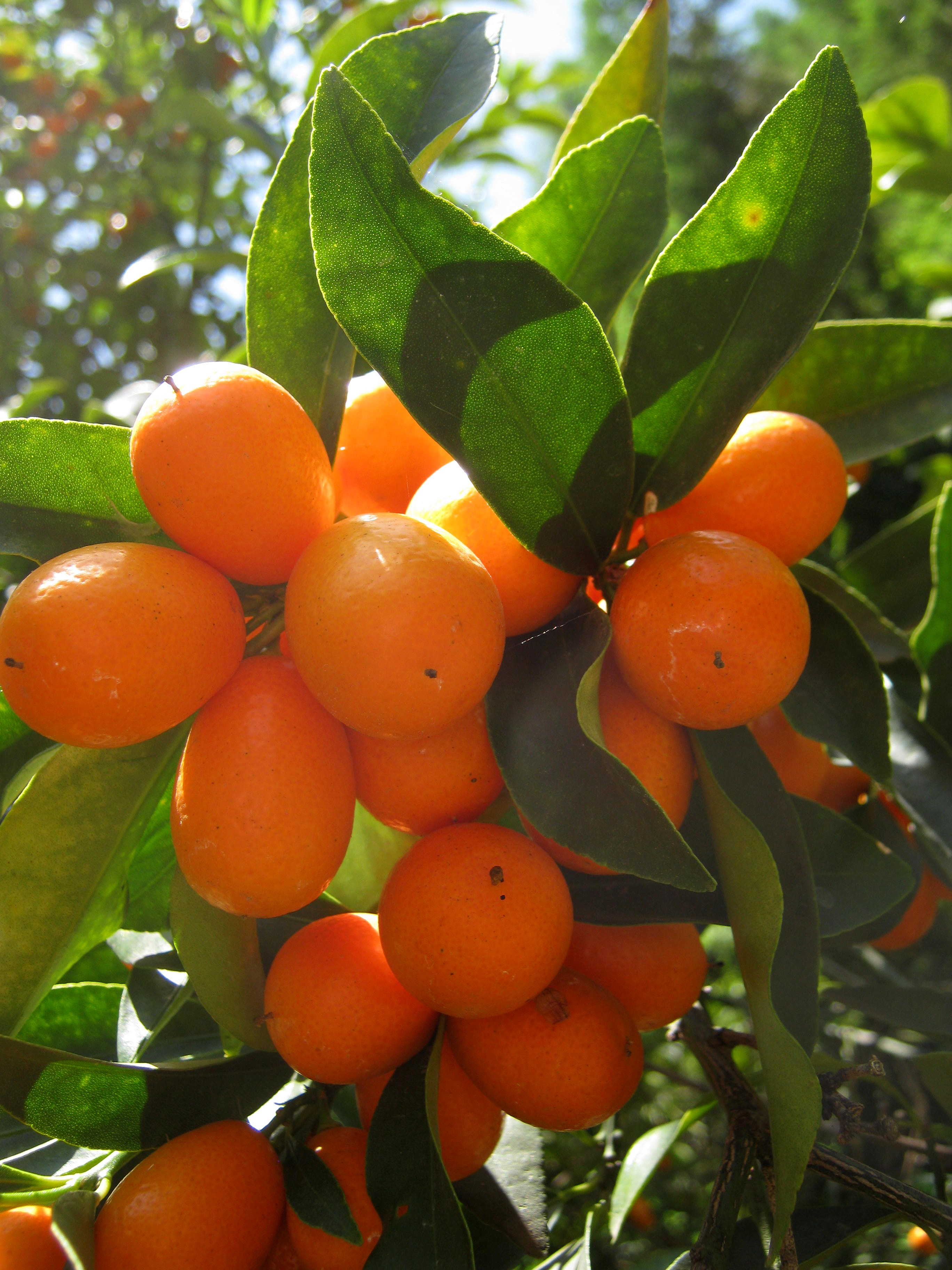 Kumquats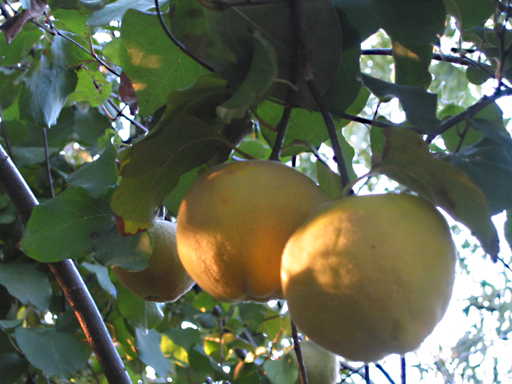 Quince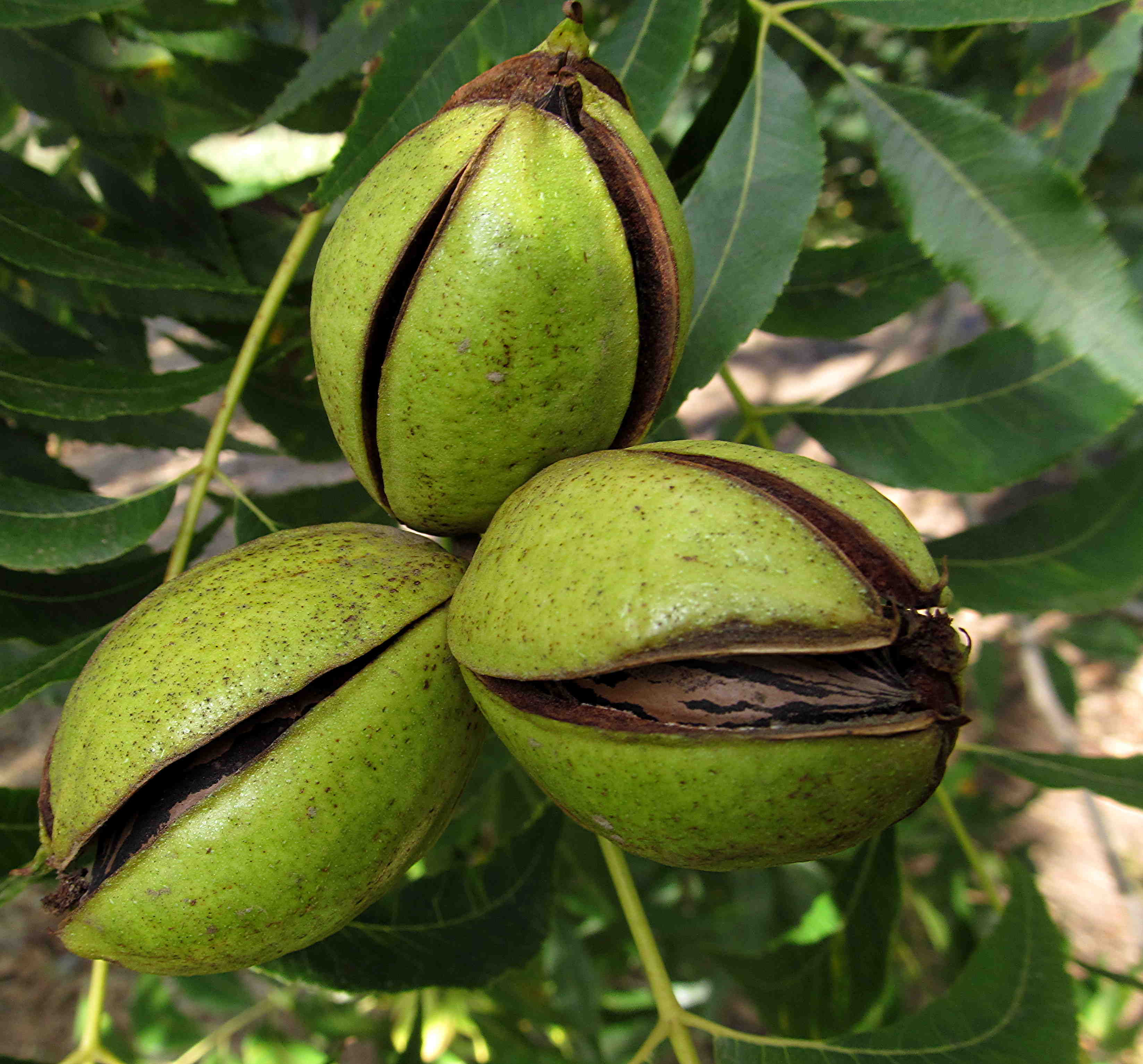 Pecans